Highly experienced in Elevator Industry
Foused on metal processing
We make what you need

Experts in the manufacturing of any elevator metal component as well as in the elevator pieces assembly appart from manufacturing cabin pannels and other elements.
Our products, tailored to the customer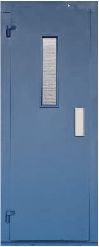 AB-5 door. Certificate UNE EN 81-58:2004 E60 Type
FOLDING door
Double sheet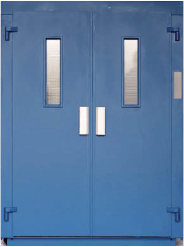 AB-8 door . Certificate UNE EN 81-58:2004 E120Type
ARTICULATED door
Articulated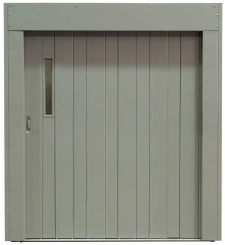 · Both models, completly metalic painted with RAL 9005 (matt black) and stainless Steel (Aisi 304/316).
· Armed glass, hydraulic retainer and alkectromechanical / electric locker.
· Manufacturing according to customer specification.
· Raw material : cold rolled sheet:
– Thickness : 1mm + 30mm
· With manual or automatic system.
· Manufacturing according to customer specification.
Fuethermore, we work for many other sectors…


· Chasis van components manufacturing , false racks for vans, added to small Steel pieces such as brackets, chassis flanges, catalysts, specific components to verify pressure tyres…


· Manufacturing of Steel control desks placedon control panels closet o the railway. Also, other electro control components


· Components for the transformation booths, as to make an assembly in which all the elements required are included.


· All steel structures dealing with animal feeding, specially when talking about farms structures


· Decorative and ornamental lighting fixtures. Pieces such as housings, reflectors, grilles, brackets, etc. Normally placed on motorways and highways tunnels, city parks, soccer fields, sport centers and well-known buildings.


· Parts for refrigerators : supports, brackets, clamps, Steel plugs, battery housings, etc.